The main muscle groups that need to be stretched before and after training or a match are:
Hip Flexor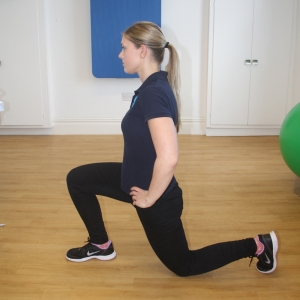 Quadricep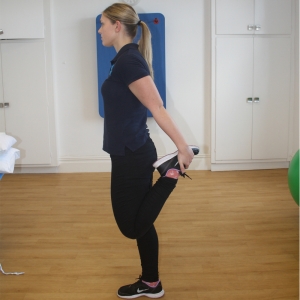 Gastrocnemius(Calf)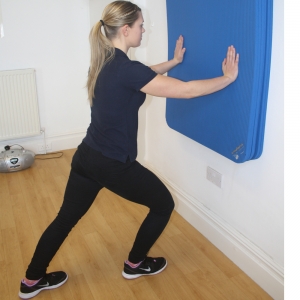 Hamstring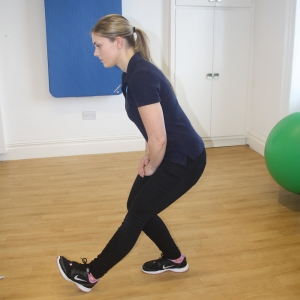 Pectoral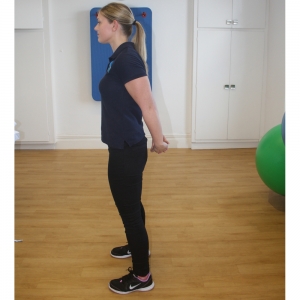 Deltoid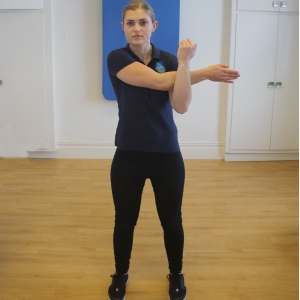 Some common injuries due to the explosive nature of badminton are:
1. LATERAL EPICONDYLTITS
Inflammation of the forearm extensors causing outer elbow and upper forearm pain and tenderness. It is caused by repetitive stress at the muscle-tendon junction.
Management:
1. Rest, ice after playing badminton;
2. Wrist flexion stretches and gentle eccentric loading exercises of the wrist extensors;
3. Non-steroidal anti-inflammatory drugs (NSAIDs) can be beneficial for short-term relief;
4. Use of a support, such as an epiclasp;
5. Physiotherapy can include ultrasound, laser, soft tissue release, deep frictions, strapping and acupuncture.
If these treatments do not settle symptoms, a local steroid injection may be required.
2. SHOULDER INJURIES
a) Impingement – Pain and often weakness when you raise your arm caused by a muscle tendon 'catching' in your shoulder. Due to the repetitive overhead action involved in smashing or overhead clearances in badminton, this can be a very common injury. b) Rotator cuff injury – Inflammation or damage to one or more of the muscles, tendons or bursa (fluid-filled sac) that make up the rotator cuff.
Your rotator cuff is made up of a group of four muscles (the subscapularis, supraspinatus, infraspinatus and teres minor) and their tendons. They help keep your shoulder joint stable and also help with shoulder movements.
Management:
1. Rest initially and limit activities that involve lifting your arm over your head and stop movements that cause pain;
2. Gentle shoulder stretches and rotator cuff strength exercises, which your physiotherapist can provide;
3. NSAIDs or paracetamols to manage your pain;
4. Physiotherapy may include ultrasound, soft tissue release, joint mobilisations, acupuncture for pain relief and strapping.
3. ANKLE SPRAIN
Injury to the ligament around your ankle, which may be caused due to going over on your ankle whilst playing badminton.
Management:
1. PRICE (Protect, Rest, Ice, Compression, Elevate);
2. Physiotherapy may include ultrasound, laser, deep frictions, massage, acupuncture, and strapping;
3. Gentle ROM exercises, strength work and balance/proprioception exercises.
4. ACHILLES TENDINOPATHY
Commonly known as Achilles Tendonitis and is a common cause of lower calf and heel pain.
Management:
1. PRICE if the Achilles is swollen;
2. Take over the counter pain killers such as paracetamol or ibuprofen to manage your pain;
3. Physiotherapy – Massage, acupuncture, ultrasound, laser, stretches and progressive strength exercises;
4. Wear trainers that have a cushioned heel and are suited to your foot type. This may require a podiatry assessment to check whether you need insoles.
5. PATELLAR TENDONITIS
Overuse or inflammation of the tendon that connects the kneecap to the shin bone.
Management:
1. Physiotherapy may include electrotherapy, use of a patella tendon strap or taping, gentle mobilisation of the patella tendon and a progressive eccentric loading exercise program;